---
Decorating Dissidence is currently open for submissions on the following themes:
TEXT, guest edited by Janyce Denise Glasper
TEXT seeks to uncover artists who are pushing boundaries when it comes to language, moving words beyond paper, bringing them to sculpture, installation, textile. Adrian Piper, Barbara Kruger, Jenny Holzer, Glenn Ligon, Bethany Collins, and Jade Montserrat are just some of several prolific conceptual artists using text in their work. Text requests viewers to utilize both parts of the brain— the visual act of seeing the words and analyzing the interaction of those words. Size, shape, and contrast invites critical thinking, to read and understand. Even languages that are not in our own native tongue evoke undeniable importance: Shirin Neshat's violent Arabic laced photographs that reveal the violent oppression of Iranian women or Sophie Calle's intimate French books. This issue is looking for sharp, edgy writings about past or contemporary artists who craft/crafted provocative, engaging, thought-provoking art that challenges how text is perceived. Please email submissions to decoratingdissidence@gmail.com *EXTENDED* 5th July 2021
About our guest editor: Janyce Denise Glasper is a multidisciplinary artist, writer, and independent scholar. She has a BFA in drawing from the Art Academy of Cincinnati and post baccalaureate and MFA from the Pennsylvania Academy of the Fine Arts. She currently lives and works in Dayton, Ohio and blogs at AfroVeganChick, femfilmrogues, and Black Women Make Art.
Craft, Teaching, and Knowledge, guest edited by Kate Devine
Craft is a way of making, but it is also a way of knowing, both a skill that is learnt and a method of learning about the world.
This issue seeks contributions on the subject of craft and knowledge in its broadest sense. We welcome submissions on a wide array of subjects including but not limited to formal learning environments, apprenticeships, self-teaching, and community learning, as well as proposals around tacit and haptic knowledge, inherited skill, and multisensory learning. Submissions might also explore the communication of craft knowledge through curatorial or public engagement strategies in museums, galleries, and other arts and culture settings.
We are particularly keen to see submissions that subvert traditional forms of pedagogy as well as those which upset the traditional hierarchy of the senses and include fresh perspectives on 'disability' and neurodiversity, and encourage proposals on a wide variety of disciplines from traditional craft, fine art, installation, performance, design, or another artistic practice.
Please send any questions or proposals to katedevine280@gmail.com by 30th July 2021. See below for submission guidelines.
About our guest editor: This issue is guest edited by Kate Devine, a doctoral researcher at Royal Holloway, University of London. Kate is interested in the way making both requires and constructs knowledge, and how or if this kind of knowledge, which is often tacit and bodily, can be communicated.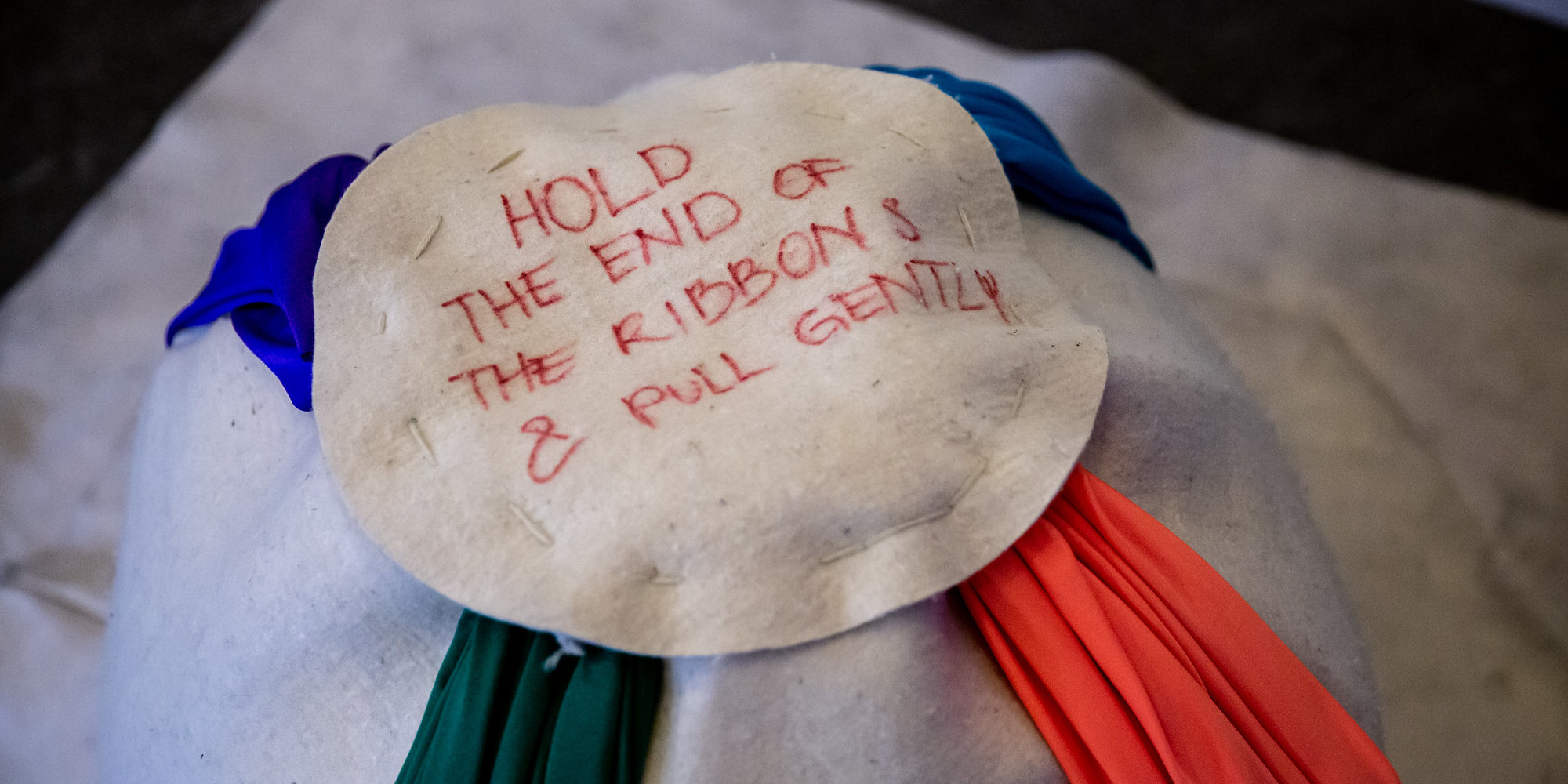 What we're looking for…
We accept: reviews of contemporary exhibitions or performances; interviews with contemporary practitioners; articles on aspects of craft and making in art, from the early twentieth century to the present day; images of art and craft work from practitioners; artist statements; interviews with contemporary artists, makers, and curators; and creative responses to art and craft.
We're always open to new ideas, so if you want to submit something that's not covered in the above, please get in touch!
Advice When Submitting Work
Word count will vary depending on the type of submission, but generally we suggest roughly 600-1000 words for reviews, articles, and interviews.
For written creative responses, we are looking for work that directly responds to a piece of visual art or craft, or a craft technique.
When submitting, you should include:
A short 150-250 word bio of yourself, including website and social media links.
Relevant images
The best guide to the kind of submissions we might like to receive is what we usually publish, so please take the time to familiarise yourself with previous issues before contacting us. You can reach us at: decoratingdissidence@gmail.com
We generally advise submitting a proposal of around 200-300 words first, so that we can discuss your ideas before you write the piece, so that we can discuss how this will fit in to the issue as a whole. However, do feel free to submit a full piece for review.
Please note that unfortunately we are not currently in the position to pay for submissions, as the Decorating Dissidence blog generates no revenue and everyone involved with editing and managing it is donating their time for free. We are working hard to change this in the future!